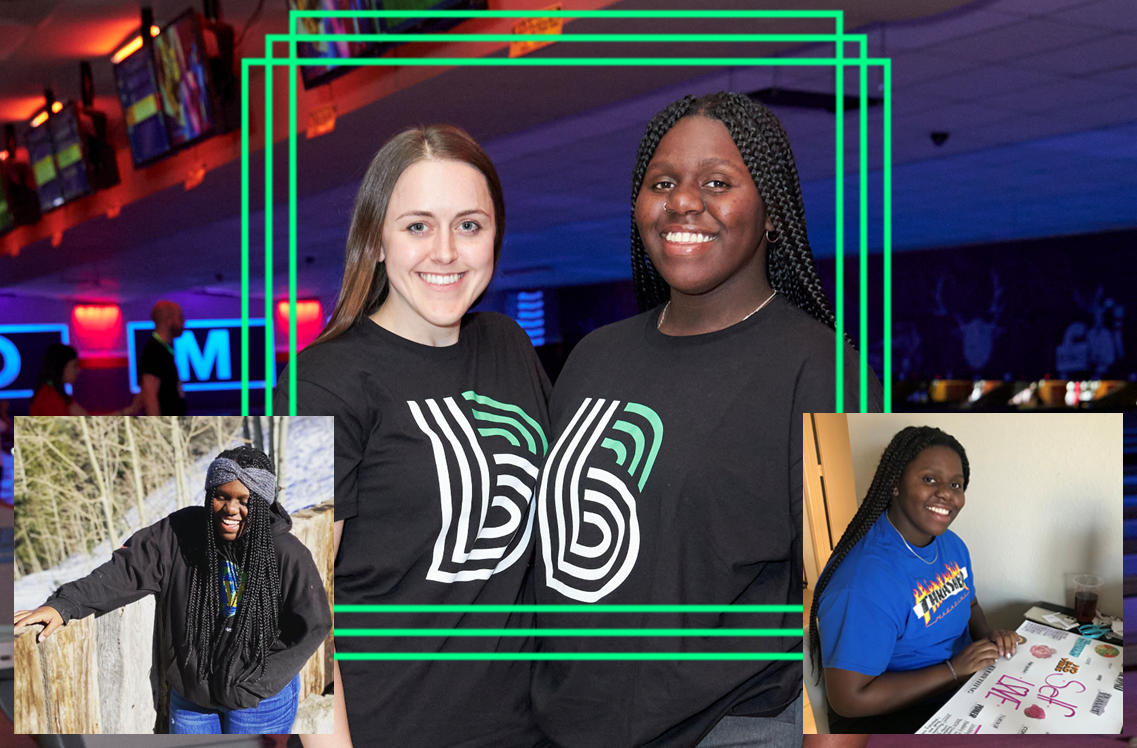 Tiara's Grandmother, Sabrina, enrolled TiAra in the Big Brothers Big Sisters program over four years ago. As the sole guardian of TiAra and her younger sister. 
Sabrina saw that TiAra worried a lot about her younger sibling and shared: "She acted like a mother-hen, which meant she wasn't being a kid." 
She felt that TiAra needed someone younger and more active than her grandmother in her life to help her embrace her inner child and help her just to be a kid. 
When TiAra met her new Big Sister Hannah, she was nervous and a little frightened. As she explained, "I'd never met someone who smiled so much." 
Through the years, TiAra and Hannah have shared many smiles together and made a lot of great memories from camping, hiking, and horseback riding to getting their nails done and scrapbooking. Through each minute spent together, they have developed a strong and lasting friendship.
For TiAra, having Hannah in her life has given her the ability to be a kid. Hannah is her person to lean on and confide in. As TiAra explains: 
"No matter how old or young you are, you shouldn't have to have feelings or emotions bundled up on your shoulders, you should be able to have somebody to go to and talk to. When I need somebody to talk to my Big Sister is right by my side." 
"I feel free and good about myself now. I am working on getting better in school because now I can concentrate on schoolwork and am actually able to pay attention in class without having everything else on my mind."
This year hundreds of youth, just like TiAra, have found the support they need through Big Brothers Big Sisters of Southern Arizona.
Invest in youth like TiAra. 
Donate to keep this vital work thriving for the hundreds of kids in our program now, and the hundreds enrolled and waiting for their own Big Brother or Big Sister.